The Popular Apps 日本語版サポートページはこちら Decorate your Everyday life with "iDeco KanBan"! iDeco KanBan is an Application runs on Apple iPhone and iPad, which turns your iPhone or iPad into Electric Animated Signboard. To goto App Store US, click the button below. Other than US, goto App store links https://www.youtube.com/watch?v=TaM3oQpai3M Display your message including Emoji on your iPhone!. Catch your friend's attention by using Flicker and Text-roll animation. Please take a look at iDeco KanBan Demonstration movie below. The Movie is not contain sound, so you can play this even if you are working in the office :).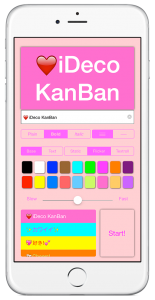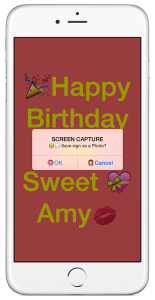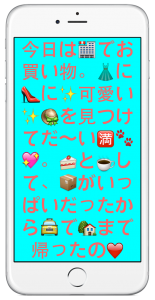 You can create your own signs and save it,  easily change the color, text and animation of the sign. Static type of sign can be saved as a photo on your iPhone. If you send the photo sign by email, the recipients are able to see same emoji message even he or she is using non apple devices such as Android, Windows…
Simple 3 Steps to make your original signboard.
1. Type your message into the text-box under the preview window.
2. Change the background color and Text color as you like.
3. Choose signboard animation type from "Static", "Flicker" or "Text-roll". and  TAP "Start button".
By Swipe down on the preview window, the sign you made can be added to your preset sign board list and you can use that anytime you want.
Static sign can be saved as an photo image in to your iPhone or iPad by long press on the screen. You may send the image to your friends. Even if your friends are using non Apple devices, such as Android or Windows, he or she will receive a same Emoji image as you see on your iPhone or iPad.
Please find the scene to use this app as Instant Animation Sign Board
such as,
when cheering on your team at the stadium. When celebrating someone's birthday. Put your iPhone or iPad in your show window with running iDeco as a Instant electric signboard. As a Name board when you meet someone at a Airport To tell something with Emoji. Catching a Taxi, When begging someone for Money When Hitchhiking. As a placard of the demonstrations. Calling for an encore. Confirming the time for meeting and more …. Google+ Static Signboard samples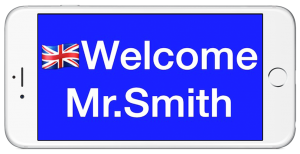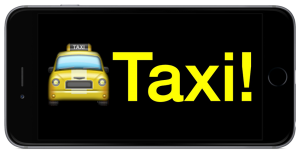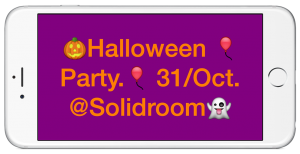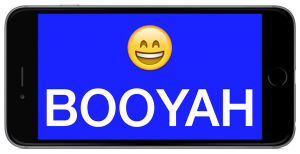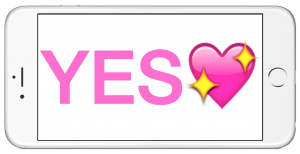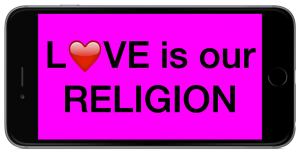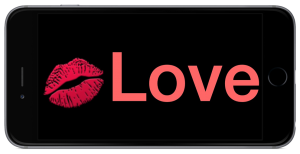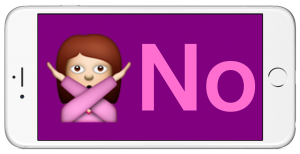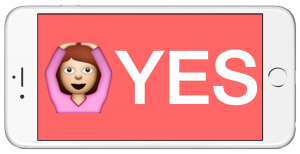 Animation Signboard samples (Text-roll animations) https://www.youtube.com/watch?v=C228BljeB7Q https://www.youtube.com/watch?v=9A3G0hPXHDs https://www.youtube.com/watch?v=rQMUVk5cvCw https://www.youtube.com/watch?v=cg0jyvLNC2s (Flicker animations) https://www.youtube.com/watch?v=_CdLcDXFnn8 https://www.youtube.com/watch?v=9j-o82vcmio&feature=youtu.be